National Vice President Candidate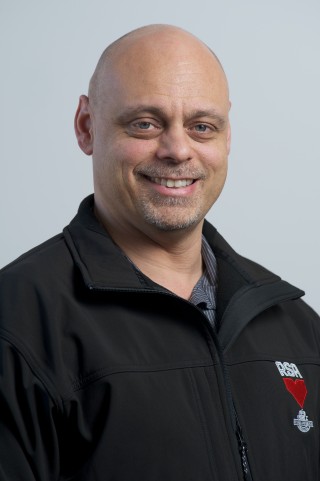 Mark Compain
Why do you want to be National Vice President of the RNZRSA?
Many of you will already know of the passion I have for the RSA and its mission to remember and support those who are serving or have served in our Armed Forces, and their whanau / families, in my tenure as the National Manager Support Services (2015-2019). You will also be aware of the accomplishments we achieved together. We have grown our capability to provide a broader range of support to multiple different generations and attracted new members from more recently serving generations.
I would now like the opportunity to bring my understanding of what is important to Veterans and the RSA Family, my energy, and my domestic and international connections in the Veteran community to our future endeavors, at an organisation-wide level.
It is no secret that the RSA has struggled to be relevant to many – I would like an opportunity change that.
If you are elected, what do you think the most important aspect of your role would be?
To my mind, the single most important aspect of the role is to keep our RSA movement focused on existing and future needs of the people we support, and to provide the leadership within the RSA, wider military-connected community and Veteran Support Organisations, and NZ society, needed to ensure we steer a timely and relevant path of short and long-term growth and development to meet these needs.
This means helping develop a national leadership team that works collaboratively and cohesively to achieve our RSA's goals.
This is, after all, nothing more than aligning our thoughts and actions to the aim and purpose of our RSA; something we all agreed to do when we joined the RSA and agreed to abide by its rules, values and traditions.
How do you think the RNZRSA can best position itself to support the next generation of veterans?
Re-dedicate itself wholeheartedly to our core, charitable purposes of Support, Advocacy and Remembrance to support those who served, in ways that are timely and relevant to them. We exist for them, not the other way around.
The Post-Vietnam generations of both returned and routine service Veterans, their whanau/families and dependents have been let down by an inequitable Veterans Support Act and, until very recently, any organisational-wide change in the RSA to understand and support their needs. We need to accept these uncomfortable truths and heed their lessons, quickly.
I want the RSA to thrive for another 100 years. However, our work to secure a sustainable future is not finished. To do that we need to be successful day to day, but we also need to consider change in a way that is mana enhancing for all. We are faced with a raft of generational and societal changes that requires agility, collaboration and responsiveness, with a joined-up sense of identity and purpose. To address this, we require an honest conversation about the role we play, our capacity, sustainability and how we wish to be perceived by stakeholders, to ensure we remain in step with our original vision and purpose.
To learn more about Mark read his biography here.