National Vice President Candidate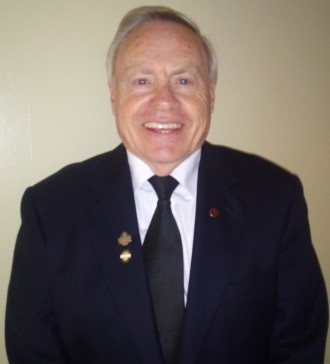 John Smith, QSM, RD
Why do you want to be National Vice President of the RNZRSA?
I am standing for re-election as National Vice President if not elected National President as I have the passion, experience and knowledge having served 8yrs in the role and because I want to provide support to the new executive.
Having been on the National executive for 13 years I have the knowledge and understanding to be of value and assist with providing information to a new team.
I have had a passion for the RSA since joining in 1977 and have been involved in executives at local, District & National levels.
The RNZRSA is at a crossroads with a challenging time ahead with many issues that need addressing like service membership ,veteran eligibility and support issues .
I believe we need better access to the government and the agencies that provide support for our service men & women past & present and would endeavour to see this could happen.
If you are elected, what do you think the most important aspect of your role would be?
If re-elected National Vice President I would be working to support the President and work with the President's Forum, Board & the National Office to ensure we could work as one unit for the RNZRSA.
While there is much that needs addressing, I would be addressing the decline in service membership as one of the first areas that needs attention.
I do have concerns for our future without an increase in service membership and also see the RSA influence within the community being lost without service members in local RSAs .
It is the service community that has the understanding, knowledge & experience to ensure that our core values which were put into effect in 1916 remain for today & the future.
There needs to be more education given to the serving members of NZDF as to our core valves as many don't see the RSA as relevant nor in some cases do they feel welcome within the RSA.
Commemoration, Remembrance & Support are the pillars of the RSA and I would be working to see all members maintain these values into the future and they aren't forgotten as I am seeing happen in some areas of Commemoration & Remembrance.
The area of Remembrance & Commemoration is where I would like to be involved with if re-elected.
How do you think the RNZRSA can best position itself to support the next generation of veterans?
My focus is to see that we look at all ideas to adapt to the future and also be prepared to work with likeminded groups, that service membership is maintained & healthy within the RNZRSA and that we retain our identity .
Support of the service community past, present & future is our role and must be maintained.
I would like all serving members of NZDF to have a better understanding of the RSA and feel the RSA is relevant and welcomes them.
I would like to see all NZDF upon their joining to be made members of the RNZRSA.
There is much work that needs to be carried out with regards to our younger membership & the present members of NZDF if we are to be of value to them and have their membership, if not we will not survive into the future. I believe that the next few years will be a very interesting period in RNZRSA history and I would like to be a part of it.
To learn more about John read his biography here