National Vice President Candidate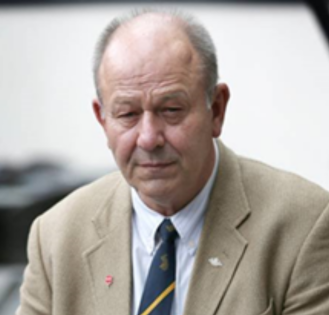 Graham Gibson
Why do you want to be National Vice President of the RNZRSA?
I have worked very hard for this great organisation at local, district and national level for a considerable number of years. I bring my experience as the President of Auckland RSA and the District President for Auckland. I believe that I have the skills, knowledge, ability, motivation and commitment to successfully fulfil the role of National President.
The National Vice President must have a proven depth of institutional knowledge of the organisation so that he can advise, support and mentor those newer personnel getting involved in the leadership and ensure continuity.
I believe that my actions and achievements demonstrate my suitability for the role. I work closely with the RSA's/Executives in my District, I provide practical support and advice to assist them to have a plan/strategy to be successful during these difficult times.
I provide strong leadership for our Auckland District RSA community in the essential areas of welfare support and commemorations. I apply my proven track record in business and fund-raising to ensure these core purposes are supported appropriately by RSA business and hospitality activities. I encourage and assist RSAs to actively engage with their local communities. Under my leadership, Auckland District RSA met the need of our Veterans during Covid by contacting RSA's and individual members, providing support with meals, transport, medication etc.
I adhere to the RSA founding principles of People Helping People
If you are elected, what do you think the most important aspect of your role would be?
1. Advocacy to ensure our Veterans receive the support that they need and are entitled to
2. Provide support to our RSA's, many of whom are struggling and where necessary provide advice on a future that may look very different but will secure their assets for Veterans in the years ahead
3. Implement a strategy that will enable the RSA to plan our future and encourage our membership to institute it
4. Connect with our recent Veterans and those currently serving to ensure they are aware that we are here to assist them
5. Ensure that we all work together, we all served, we understand the need of a modern thinking RSA and we owe it to our forebears to be around for another 100 years.
How do you think the RNZRSA can best position itself to support the next generation of veterans?
- Strong Welfare/Support and Advocacy for our veterans, their families and dependents.
- Transparency - openness and honesty with our membership organisations.
- Strong representation to Government, VANZ, and other Government agencies to improve services to better benefit veterans and their families.
- Focusing on working with National Office, the RNZRSA Board, and Presidents Forum to ensure these groups are working for the benefit of all members of the RSA community.
- Whilst I certainly adhere to the fact that the RSA was formed primary to support the needs of our Veterans, those that had served, we must also support the health of our Associations, assisting them to be viable for ALL members of the RSA family to enjoy.
- I am committed to supporting the National President and the President's Forum, to create a strong team to meet the needs of our RSA community into the future.
To learn more about Graham read his biography here