National Vice President Candidate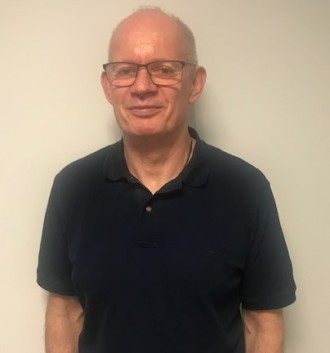 Jack Steer, ONZM
Why do you want to be National Vice President of the RNZRSA?
I was asked to work with the next National President towards ensuring the future viability of the RNZRSA. I have seen from both the inside of the organisation as CE/District President and from external observations that
significant change is required to enable the RNZRSA to continue the provision of support to our many veterans and of course, the RSAs that provide a significant part of this support. This will not be easy. I care deeply for our
veteran community and want to be involved in enabling the difficult changes that are required to ensure that the RNZRSA can continue in the role that its creators envisaged but adapted to the wants and needs of both modern
society and our veterans.
If you are elected, what do you think the most important aspect of your role would be?
Supporting the National President in his role as the head of the organisation. My experiences as both RNZRSA CE and as a District President have provided me with quite an in depth understanding of how the organisation works
and where it can be improved. With a strong National President leading the way, it will be important that he or she has a high level of support, a reliable sounding board, and a provider of honest feedback. My previous work experience and RNZRSA knowledge mean I am well suited to provide that all important support. Whoever the next National President is will not be able to lead this organisation into the future unsupported, that is where an
effective National Vice President can step in.
How do you think the RNZRSA can best position itself to support the next generation of veterans?
I don't really know what you mean by the next generation of Veterans. What the RNZRSA needs to do is adapt itself to ensure that all veterans and their families feel welcomed and supported. A one size fits all approach does
not work; the current organisation has proven that.
Three things are obviously important: Remembrance; honouring and remembering the commitment and sacrifices of all veterans and their families. Support: This is where the organisation continues to do less than it should. A greater use of Poppy funds for the support of all veterans and their families would make an enormous difference. It needs to be used in innovative ways that support all generations of veterans, not locked away in bank accounts. Advocacy: New Zealand has a discriminatory Veterans Support Act that is unique in like minded nations. This Act considers a large number of todays veterans and the future generations of veterans as almost second-class veterans. This is just one of the several matters that the RNZRSA needs to actively advocate for, to ensure that all veterans, of all generations, are well looked after, not just those who served before 1974.

Most importantly the RNZRSA organisation, its members and clubs, need to adapt and apply innovative solutions to ensure that the veterans of today and tomorrow are recognised, welcomed and supported. A cumbersome slow to respond structure, continual infighting and a backward-looking mentality makes the current RNZRSA unattractive to today's men and women who serve in our military. This needs to change.
To learn more about Jack read his biography here