National Vice President Candidate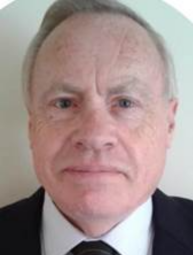 John Vincent Smith QSM
Service
Joined the RNZN 1966, still serving with the NZDF in the RNZNR based HMNZS Ngapona Auckland.
RSA
Elected RNZRSA National Vice President 2014
Elected Member RNZRSA National Executive 2009-2014
Have served on the Waikato-King Country-Bay of Plenty Standing Committee since 2001
Member of the Tokaanu-Turangi & Districts Memorial RSA since 1977
Patron of the club
9 terms as President
7 terms Vice President
Member of the Taupo RSA
May 2014 attended the 70th anniversary of the Monte Cassino battles in Italy with 38 veterans as the RNZRSA representative.
Sept 2015 attended the RSL conference in Brisbane
Other Service
Served on the Executive of the Taupo Officers Club 1999 – 2010 until disbanded
Member of the Taupo branch of the Ex Naval Men's Association until it disbanded.
RNZN representative for the NZ Antarctic Veterans Assn since 2002
Honours & Awards
2003 QSM [public service]
2005 awarded life membership of the Tokaanu-Turangi & Districts Memorial RSA
2007 awarded RNZRSA Merit Badge & Certificate
2012 awarded RNZRSA Gold Star & Certificate
2017 awarded RNZRSA Gold star & Bar
Community Service
Retired from Corrections in 2016
Married to Kit with a grownup family. Involved in local community interests in the Taupo/Turangi area.
Still serving in the RNZNR until Oct 2022
Focus
My focus is to see that we adapt to the future, that service membership is maintained & healthy within the RNZRSA. That we retain our identity and don't become just another social club, and that the spirit of people helping people remains with our association.
Support of the service community past, present & future is our role and must be maintained
There is much work that needs to be carried out with regards to our younger membership & the present members of NZDF if we are to be of value to them and have their membership, if not we will not survive into the future. I believe that the next few years will be a very interesting period in RNZRSA history and I would like to be a part of it.