National Vice President Candidate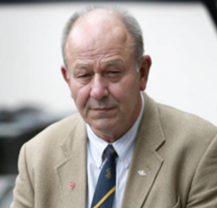 Graham Gibson
Details of Service History
Enlisted in the New Zealand Army in Jan 1968, as a Regular Force Cadet (Waiouru).
On graduating in December 1968, I was posted as an infantry Instructor (RNZIR) to NSTU Burnham.
Posted to Singapore in May 1970.
In May 1971 posted on Active Service to Vietnam with 4RAR/NZ ANZAC Battalion (Victor 6).
PMC (External) INL/US DOS Security Contractor Afghanistan November 2005/06 and Iraq 2006/07.
RNZRSA Involvement
Member of the Auckland RSA for over 23 years
Executive Committee for the past 20 years. Have held the position of Vice President for 3 years and President for the past 11 years.
Currently Auckland District RSAs President for 3 years and member of the RNZRSA Forum.
A supporter/fundraiser for the Auckland District Women's Sections.
Strong advocate for Veterans support and Veterans issues.
As Rodney Hide's special advisor I was instrumental in advocating with the then Prime Minister Helen Clark to ensure that veterans service since WW2 was recognised by the NZ Operational Service Medal (NZOSM).
Community Service
Vice Chairman - Fields of Remembrance Trust WW1 (2014-2018) Commemoration/(White Crosses Project)
National Vice President of the New Zealand Vietnam Veterans Assn.
Trustee – New Zealand Vietnam Veterans and Families Trust.
Vision for RSA Going Forward
Strong Welfare/Support and Advocacy for our veterans, their families and dependents.
Transparency - openness and honesty with our membership organisations.
Strong representation to Government, VANZ, and other Government agencies to improve benefits to veterans and their families.
Focusing on fixing issues with National Office, Board, and Presidents Forum to ensure these groups are working in collaboration for the benefit of all members of the RSA community.