National President Candidate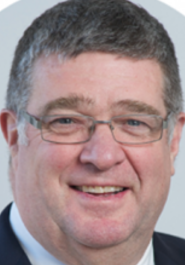 BJ Clark (QSM JP)
Service History
I joined the Army as a Regular Force Cadet in January 1970, Ngarimu VC Class serving for twenty-one years in the Corps of Royal New Zealand Engineers attaining the rank of Warrant Officer Class One and retiring in December 1991.
During my career I served in Moscow, Singapore, Fiji, Antarctica, and the Sinai
RNZRSA Involvement
I joined the RNZRSA in 1973 and have held the following appointments.
Papanui RSA: Executive committee member March 1992-1993; Vice President 1993 – 1998; President 1998 – 2014
Canterbury District: Vice President 2000 – 2004; President 2004 - 2008.
RNZRSA: National Vice President 2008 -2014; National President 2014.
Honours and Awards
Queens Service Medal in January 2003
Appointed a Justice of the Peace in June 2004
Christchurch City Council Civic Award for services to veterans Dec 2010
RNZRSA Merit Badge and Certificate of Merit in May 2005.
RNZRSA Gold Star and Certificate of Merit in July 2010
RNZRSA Gold Star and Bar 2019
Community Service
I serve on a community justice initiative called the Community Justice Panel which works with offenders to curb future offending.
I became a Marriage Celebrant in 2013.
I was elected Vice President of the NZ Justice of the Peace Association in 2015 and President in 2017, serving until 2019.
Personal Statement
I am committed and passionate to ensure that those who have served this country receive the support they are entitled to expect as a result of that service.
We can only be successful if we work together as one team, sharing our experience, abilities, networks and resources.